We're having some beautiful weather at the moment. The fishing at Courtmacsherry has been very good lately with the offshore, inshore and estuary fishing producing good catches. The bass fisherman had to work hard for results but fish to 8lbs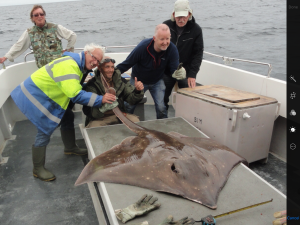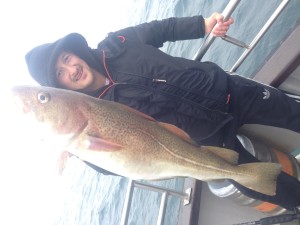 were landed at the boathouse on peeler crab. On lures, the going was tough with very few fish taking. Live bait produced fish to 7 lbs. Flounders are also being caught off the old school house with a few gilthead bream landed at the Burren pier.In shore the pollack fishing has been good with the Old head fishing very well of late. It always seems to fish better on the ebb tide. Pollack to 10lbs with cod to 14lbs landed. We're also getting congers to 39 lb, ling to 15lbs. In this general area we've had skate to 176lbs(aprox weight) landed with several other fish to the 100lb mark.
Sharking has been very good so far this season but the fish at the moment are on the small size,the biggest this year was total length 2.25m. Generally Sharking is producing about 12 fish a session.
On the wrecking front; plenty medium sized ling. Hope to venture offshore next couple of days where we may get a specimen Ling.